The Slimdoo
®

slimming program

Make the most of this fun slimming program that helps you to lose weight at your own pace.Our community will cheer you on and keep you motivated!
Finally a solution for losing weight without dieting!
With Slimdoo

®

set your own slimming goals
With Slimdoo

®

use our tracking tools to monitor your progress
With Slimdoo

®

choose your menu from a range of delicious recipes.
Take Slimdoo
®

with you everywhere you go:
Create your own shopping list from home
Check your calorie table wherever you are
When eating out, you can keep track of what you eat
When out and about you can enter your exercise achieved
Support and congratulate each other on your weight loss journey
Slimdoo
®

the weight-loss program you've been waiting for!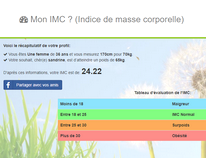 So straightforward!
**
"I love the automatic reminders! They let me know what actions I've chosen for that day. Not doing what I set out to do isn't really an option because my email and cell send me great little messages to motivate me and bring me back in line!"
Lose weight
Slimdoo
®

- Slimming Benefits:
Discover a new and fun recipe every day
Easily calculate the number of calories in your food
Make the most of our user-friendly self-coaching to track your progress
Create your shopping lists on your cell so you don't ever forget anything at the supermarket again
Make a note of everything you eat easily
Take photos of your meals
Share your progress with friends on social media
Tired of not being able to wear the clothes you like because they're too tight? Want to be able to shop stress-free and buy those clothes you've always dreamed of? Why wait?
Use Slimdoo
®

to lose your excess weight!
Be proud of yourself
Increase your powers of seduction
Feel better in your everyday life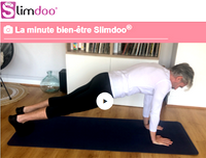 Lisa (22) has been on the Slimdoo
®

Program for 6 months

**

"I feel really fab when I go out clubbing now. This program has totally changed my life! I've managed to lose weight without restricting what I eat, with just a little will power... I'm so proud of myself. I've recommended this program to at least ten of my friends."